---
Supervisor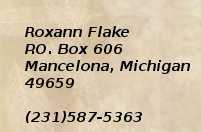 CusterSupervisor@hotmail.com
  Elected November 2012 term expires November 2020  I have been a resident of Custer Township for 32 years.  I worked for Mancelona Public Schools for 19 years focusing on reading support for kindergarten through 4th grade students. I retired from the school system in 2013. I am very organized and detail orientated. I have served on the Custer Township Board as a Trustee for the past 17 years and been involved in all aspects of the Board's decisions. As Supervisor I hope to establish better communications with the Township residents and promote resident involvement in our local government.                                                                           Roxann Flake      
---
Treasurer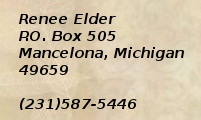 CusterTreasurer@sbcglobal.net
 Re elected for her fourth term Renee's term expires November of 2020.  My husband's family was one of the original settlers of Custer Township after the American Civil War. From that point until now members of 5 different generations have resided in this township. After initially living here as newlyweds for approximately 1 year, we returned to Custer Township, building our current home in 1997. I was first elected as Township Treasurer in 2000 and have enjoyed serving on the township board and working with people.
---
Clerk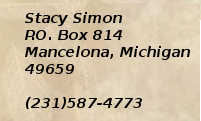 custertwpclerk@gmail.com
 I have been on the Custer Township Board as a Clerk since 2002. Previously I served as Deputy Clerk from 1996-2002. I am a lifelong resident of Mancelona and graduated in 1988.  Reelected Term Expires November 2020  
---
Trustee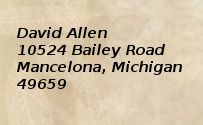 CusterTrusteeAllen@gmail.com
  Elected to office November 2012 term expires in 2020  Born in Traverse City and raised in Mancelona I graduated in 1982. I joined the US Navy and served for 10 years. I have owned a home in Custer Township for 17 years. I work at the Antrim County Road Commission. I also enjoy hunting, fishing and giving back to the community.
---
Trustee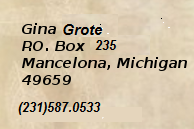 Trustee.Grote@gmail.com
Elected in November 2012, re-elected November 2016, term expires November 2020
I was born and raised in a suburb of Detroit. Graduated East Detroit HS 1976. Pontiac Business Institute from 1978-1980. I owned a Pet Resort & Grooming business in Clinton Tsp. for 26 years.
I moved to Custer Township after building a home in the area in 2007, this is now my permanent home where I live with my husband Paul.
My family, consisting of parents and siblings and our 5 adult children and 5 grandchildren are in Metro Detroit, Kalkaska and Traverse City.
I started a new Pet Resort in Custer Township in 2010 with the help and encouragement family and friends.
I wanted to be involved in my community and can think of no better way than local government. I enjoy meeting new people, raising my dogs, wood carving, technology and most of all living and playing in beautiful Northern Michigan. 
---
For More Information Contact:
Custer Township, Antrim County
PO Box 814, 2949 Alden Highway, Mancelona, Michigan 49659  (231)587-5118